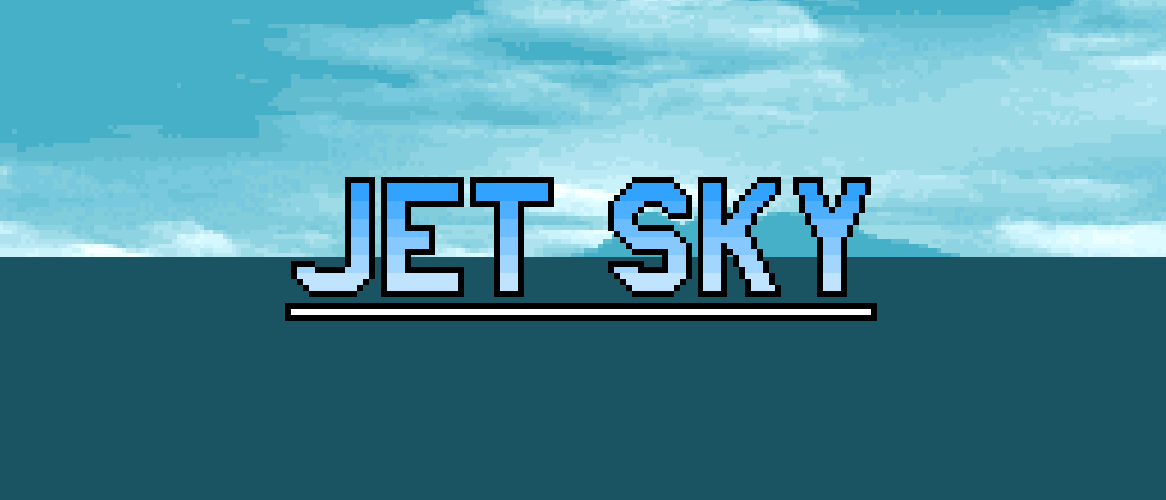 Jet Sky
A downloadable Multiplayer Game
Pick your plane, grab your friends, and soar through the skies in this retro multiplayer hero shooter!

Please contact us at our Feedback Report Form.

Jet Sky is a singularly retro multiplayer experience - a throwback to the early nineties when pixels ruled the sky.

Select from 3 different airplanes, all with unique abilities suiting their play style. Fly as the lightning-fast F-6 Viper Interceptor, confuse your enemies as the slippery AH Mojave Helicopter, and heal and resupply your team as the C-37 Duck Strategic Support Plane.
Conquer the skies with your team in intense 3v3 battles, on several different maps ranging from locales all around the world. Compete for your personal high score while avoiding the deadly missiles and cannons of the enemy.